Reservations preferred but…
Walk-ins Welcome
(as space allows)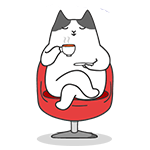 So what is a cat cafe?
Sassy Cat Club café, serves families or individuals by providing a place for them to come enjoy the company of cats in a relaxed and caring environment. The admission fee helps the operational costs in the care of the cats. Your participation in the cat café helps to give a cat a second chance. This is a wonderful place to visit if you've had a stressful day. A visit to a cat café helps you slow down and enjoy relaxing with the cats. Through a partnership with A Kitten Place Rescue, we help save lives and provide an interactive experience for potential adopters and animal lovers alike. This partnership benefits both the human and animal communities. We provide great products to our customers and forever homes for the homeless cats. Welcome!
Who benefits from a cat café?
-Overcrowded shelters
– Renters who can't have pets
-Tourists missing pets at home
-Organizations in need of a unique event location
-Students who need a relaxing place to study
-Those in need of a calming environment
– Brandon residents, local businesses and community members
Amazon wish list – If interested in donating items that will help defray the cost of caring for the kittens and cats while they wait for their furever homes, cash donations are always welcome but items we use regularly and sometimes for the enjoyment of our fosters, please feel free to see our Amazon Wish List. Items may be used at the cafe or donated to A Kitten Place Rescue whom we partner with. https://www.amazon.com/hz/wishlist/ls/HIUPNDVYTWH2?ref_=wl_share
Cat lounge admission
In order to help with the costs of housing and caring for our adoptees, there is a small fee to access the cat lounge to spend time, interact and provide enrichment for the wonderful felines.
For one hour access to the cat lounge, there is a general admission fee of $15/person. We offer a Pop in for Pets 30 minutes access for $10/person as well. Children under 2 years of age, are admitted free of charge.
You can study or work here with our free WiFi in the company of our cats.
Enjoy our refreshments: Coffee, Tea, Cold drinks, Cupcakes and Cookies from Moreno's Bakery, Biscotti, Brownies, also feel free to bring your own! Order ahead from one of the great establishments in our plaza like, O'Briens, Pizza Hut, or OM Bowl and Juice Bar. We just added chocolate milk as well as red and white wine (non-alcoholic 0.05% ABV). We now have Bubble Tea, Bubble Milk Tea, Cake Pops, Cakesickles, Macaroon Cakes and Sangria (0.05% ABV).

Summer Events Include…
Reading hour with Molly
Family Movie Nights
And something VERY special….
A D and D Campaign!!!! (Dungeon and Dragons for those of us that need that
Explained, lol)
Hours of operation – Please keep in mind cats like to nap and may be less playful around 1 – 4pm most days. But, cuddles and pets are always appreciated!
Monday – 10:00am – 6:00pm
Tuesday – CLOSED
Wednesday – 10:00am – 6:00pm
Thursday – 10:00am – 6:00pm
Friday – 10:00am – 7:00pm
Saturday -9:00am – 8:00pm
Sunday – 11:00am – 6:00pm
Parties and Special Events please Call or Email us for more information.
Group Events/Field Trips – Please email us for a special coupon code.